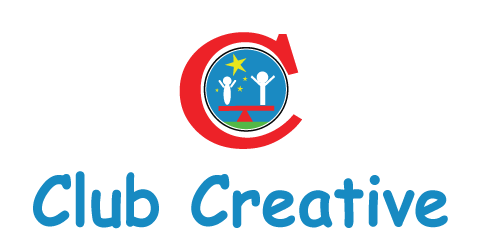 Contact:
401-615-3846 EXT 1

Email: Joyce.ccone@verizon.net
Now Enrolling Pre-K Students through School-Age students...


Open spots Available !






​



Federal Holidays WE ARE CLOSED
-Sep 5, 2022 ...Labor Day
-Oct 10, 2022 ...Columbus Day
-Nov 11, 2022 ...Veterans Day
-Nov 24, 22 ...Thanksgiving Day
-November 25th...Black Friday
-Dec 25, 2022... Christmas Day
-Dec 26, 2022... Christmas Day (obs.)
-Jan 1, 2023 ...New Year's
-Jan 2, 2023... New Year's Day (obs.)
-Jan 16th MLK Day... OPEN
-Feb 20, 2023 ...Presidents' Day
-May 29, 2023 ...Memorial Day
-Jun 19, 2023 ...Juneteenth OPEN
-Jul 4, 2023... Independence Day
Pre-K First Day of School




Monday, August 28th
Coventry Schools First Day Grades 1-5




Wednesday, August 30th




Kindergarten




Tuesday, September 5th
CLOSED




Monday, September 4th
SING WITH B
PRE-K
September 27th
$10.00 per student
Check out the Schools that we will service this 2023-2024 School Year!




SEE ON NEXT PAGE
" SCHOOL'S WE SERVE"

About Club Creative
Club Creative, LLC is the first of its design! The facility is the only "state of the art" School-Age and Pre-K program in the Kent County area, that hosts 1/2 day, & full day wrap around Pre-K care, before & after school care, transportation to over 5 elementary schools, and in addition is open for every school vacation, including the entire summer! Club Creative has a Lead Pre-K teacher with he BA degree in ECE, as well as an Educational and program coordinator on site to oversee day to day operations for both the Pre-K 1/2 day, full day, and before & afterschool care and vacation day/ weeks.
Our complex serves about (23) Pre-K families and about
( 30 school aged children's, ages 5-10-daily). To make this possible we follow accordance to room and age ratios, available classroom materials, staff work ethic , and of course supervision being our first and foremost goal for your child's experience at Club Creative.
Club Creative services most of the Coventry Public School's as well as and depending on the supply and demand of the of school year, we may also transport and pick up at Greenbush Elementary School, located in West Warwick, RI.
As mentioned above, the school-age program offers before and after school care as well as full day care, and school/ summer vacations. Club Creative also has "state of the art" indoor and outdoor play spaces for all vacation weeks and summer programs. Please see more information on our summer vacation itinerary and school vacation interinares on the following pages.
Club Creative aims to satisfy all of our family's needs for day to day quality care. Club Creative Children's Complex is a BRIGHT STARS quality rated program that follows RIDE (Rhode Island Department of Education) guidelines and RIELDS (Rhode Island Early Learning Standards). Club Creative just earned a 3 star rating this past December, is aiming to amend it's rating this Fall to a 4 star rating!
The facility is re-licensed annually by DHS, and there are typically two un-announced monitoring reports are conduced annually as well, typically every 6 months. The center follows licensing procedures for child to staff ratios accordingly. Each program at Club Creative provides detailed and organized school-year and summer calendars and newsletters that are posted under te headers on the main page.
The Club Creative Children's complex is open year- round with convenient opening and closing times from 6:30 am until 5:30 pm. Club Creative also has a 24 hour recording security system. This security system provides a safe and accurate way of attendance tracking and allowing only specified individuals to pick up and drop off their children. Lastly, the centers also have full visual surveillance system ( cameras) that hold up to 2 weeks of recorded visual footage from each classroom as well most ears in the playground.as well as the parking lot.