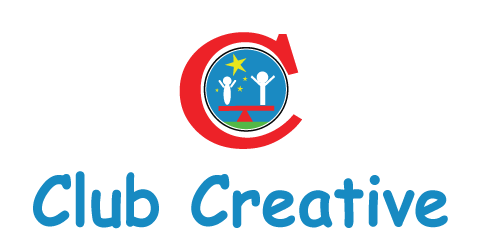 Contact:
401-615-3846 EXT 1

Email: Jlanoue1234@gmail.com




DATES CLOSED: EDIT IN PROCESS





​



Federal Holidays WE ARE CLOSED
-Sep 5, 2022 ...Labor Day
-Oct 10, 2022 ...Columbus Day
-Nov 11, 2022 ...Veterans Day
-Nov 24, 22 ...Thanksgiving Day
-November 25th...Black Friday
-Dec 25, 2022... Christmas Day
-Dec 26, 2022... Christmas Day (obs.)
-Jan 1, 2023 ...New Year's
-Jan 2, 2023... New Year's Day (obs.)
-Jan 16th MLK Day... OPEN
-Feb 20, 2023 ...Presidents' Day
-May 29, 2023 ...Memorial Day
-Jun 19, 2023 ...Juneteenth OPEN
-Jul 4, 2023... Independence Day
Summer Enrollment
Begins April 2023


**We take currently enrolled students first**



Please contact Joyce Knott
Admissions: joyce.ccone@verizon.net






SUMMER PROGRAMMING STARTS JUNE 19TH



WE ARE CLOSED
JULY 3RD -7TH


Summer Program
Club Creative Children's Complex hosts a summer program that is similar to a private day camp; in which there are daily schedules, field trips, and opportunities for free play, outdoor time, and water play. The summer program is planned carefully and divided into stable groups based on grade level.
During the summer at Club Creative, there are activities planned around the children's interests. In summers past, the center has attended Southwick's Zoo, Beaver tail light house, light house tours in Newport, the Newport Mansions, many memorable trips to the beach, and other local trips that were cost effective for families and fun for the children.
Our daily schedule guarantees that free play and planned activities will be enjoyable for every age group! Included in our day to day schedule is a 3 hour block of swim in the large above ground pool that is located across the street at Creative Child, Inc. The children are transported daily in the summer from 10:00 AM through 1:00 PM. The outdoor play area offers many shady over hangs. There are also several outdoor picnic areas to sit at and enjoy lunch or snack. There is also plenty of times for rest, reading, writing, and open-ended art activities.
As the summer heat intensifies, the children will be able to enjoy the central AC in each classroom at Club Creative. We supply ice cold bottles of water daily if needed. The children have a range of free play both indoors and outdoors. Depending on the day's weather they may spend more or less time outdoors. Please make sure to Sunblock your child DAILY before dropping them off. Sunblock is reapplied every 2 hours.
​
Please see the link bars where you can find more info about the daily schedule and the activities that will be happening during the Summer Vacation months. Summer 2023 in progress for updates. More literature will be posted by March 2023!
Summer 2023 Packet COMING SOON